About Me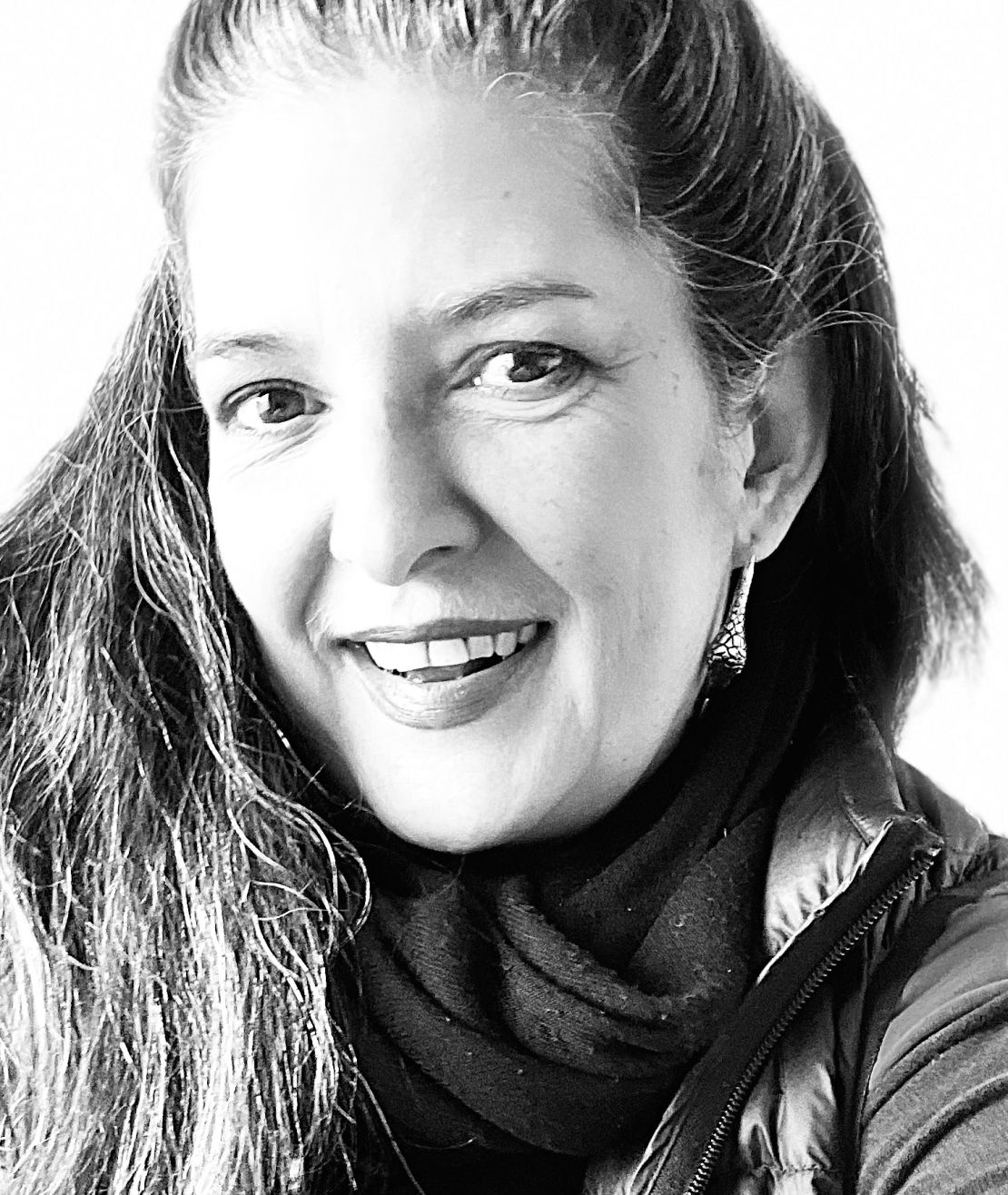 Hi. I'm Claudia Mar Ruiz, a native of Medellín, Colombia. I can walk with you in your life's journey, and help heal you with your body, mind, and soul. For your body, I do medical massage. For your mind, I help you understand yourself with hand analysis. For your soul, I help you connect to other realms via rituals, classes, and journeys using the drum.
Session for the body
I've been practicing in the San Francisco Bay Area since 1999. I've worked for doctors, chiropractors, and have my own office as well.
Training and Certificates
I graduated with honors from the National Holistic Institute as a Massage Therapist and Health Educator, and have become a highly valued resource for clients of all ages. Throughout the years I have trained in other healing modalities including Medical Massage, CranioSacral Therapy, Deep Tissue & Soft Tissue, as well as in immersive curricula in Somatics. I weave these practices into my bodywork, following an insightful assessment of your specific needs. This carefully chosen blend of techniques ensures that the tailored sessions for you yield consistent and highly effective results.
Session for the mind
I help you understand the characteristics of your personality, your style of communications, your way of thought process, etc. I have been practicing this since 2005.
Hand Analysis
I am further certified as a Hand Analysis practitioner. This system is an emerging science, the result of Richard Unger's renowned work based on centuries-old wisdom. This remarkable methodology brings forth great insights to share with you, revealing your inherent Life Purpose, Life Lessons, Gift Marks and Personality Characteristics.
Training and Certificates
My year-long studies at the International Institute of Hand Analysis provided a foundation which has become a valuable resource to help validate and encourage you to move forward in your life and relationships.
Session for the soul
I use the most ancient spiritual practice to help you connect to your Spirit Guides and your ancestors. I have been doing this since 2004.
Shamanism
Clients have been finding surprising clarity and fresh guidance for issues in their lives and health through their Shamanic sessions with me. I actively apply the Foundation for Shamanic Studies' (FSS) principles and methodologies to bring the best of this most ancient path. Shamanism is a safe and effective gateway to higher knowledge. It is a catalyst for the actions needed to achieve balance in mental, emotional, and spiritual health.
In my spiritual work, I am connected with a spirit guide called the White Deer (TLAHUIZMAZATL). This began when I was doing journeys while healing from breast cancer. The White Deer guides me to facilitate how to heal, and shows me resources to use (the Whispering Rose, the Thirteen Moon Rose Prayer Beads, etc.)
Training and Certificates
I've trained with the Foundation for the Shamanic Studies in California and Wisconsin. I lived in a tribe in Putumayo, Colombia who honored me to be part of their ayahuasca ritual preparation, and their ceremonies.
Somatics
Somatics works with how your body communicates and connects with your emotions.
Training and Certificates
I also completed a full-year training in Somatics at the Tamalpa Institute in Kentfield, CA. As a Stage II breast cancer survivor, I have a passion and a particular interest in women's issues. I am adept at connecting trauma to the impact on our bodies; this lets me utilize specific paths for your healing.
Mediation
Mediation is having a third, neutral person that facilitates open communication for the conflicting parties that need help to come to a better understanding.
Training and Certificates
While at SEEDS in Berkeley, I served as a bilingual facilitator, a coach, and became a Certified Mediator, specializing in Conflict Resolution in the Workplace. I use these highly effective and powerful skills throughout her work and is available for bilingual teaching and mediation sessions.
Prices for my services and tools
In addition to doing my services and making all of my tools, I also do free classes and journeys for those who really need it. For instance, I volunteer at the Women Cancer Resources Center, in Berkeley, CA, USA. I also offer a special fee for services at a school in Richmond, CA, USA. So, if you can afford my prices and fees, please do so, as that supports my ability to donate to the needed. If you absolutely can't afford anything from me, please contact me, and we will work together to make it happen somehow (exchange, etc.).
I look forward to hearing from you!